I See Myself But I Can't See You
Junior Show 2016
April 11 – April 15, 2016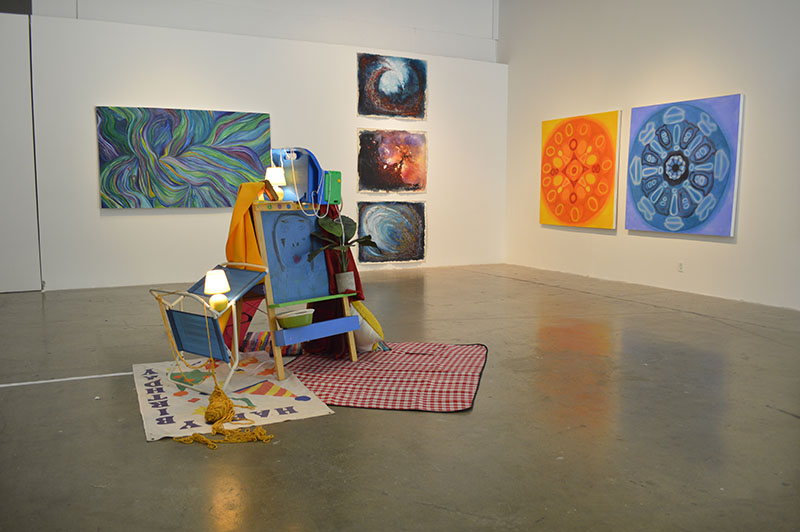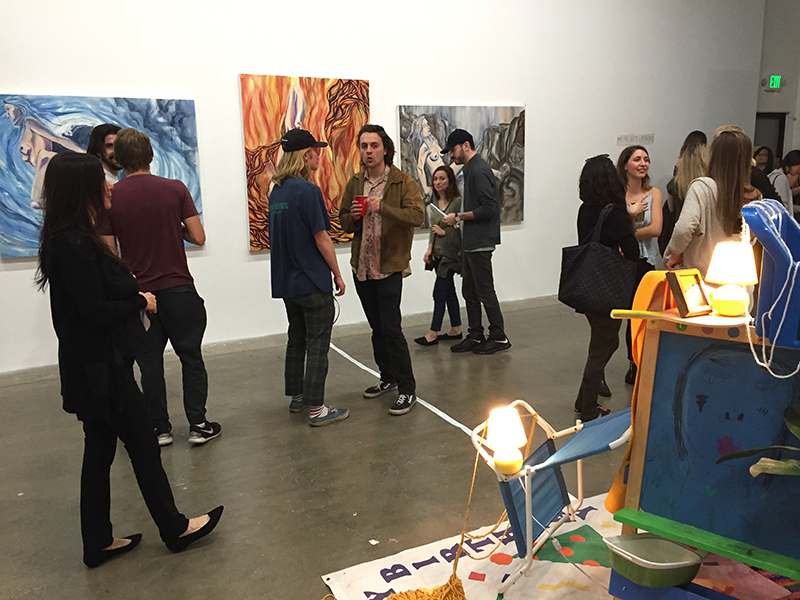 (click on image for gallery)
Carmen Borrison, Gi-Ling Lo, Alessandra Rosser, Sophie Goldberg, Olivia Graef, Kristi Fujii, Liatris Hethcoat, Carleigh Koger, Johee Kwak, Morgan Mein, Olivia Siegel, and Brianna Tomlin
..communicate in different themes, genres, palettes and mediums to represent perception, relationships, memory, connections and identity. The show leads with painting, installation, sculpture, photography, and drawing in a cohesive nature, yet they are not a unity. We invite viewers to partake in an encompassing, visceral encounter circumscribed by the white walls of Chapman University's Guggenheim and Flaboheimgalleries.
The name of the show comes from a conversation between one of the artists and the head curator of the Guggenheim Gallery. In a FaceTime session, a poor connection was established. Neither the artist nor the curator could see one another, yet they could both see themselves reflected in the rectangular light boxes. It was a moment of clarity and confusion all in one; and in that moment there was a sight of the true artist's conflict. Can we portray our thoughts and ideas through our art without being physically seen? This is also representative of the balance of unity without unifying in the show. There is always room for entertaining other ideas than your own, and there is a balance between what you produce and what others produce around you. What is seen and is yet unforeseen.
In I See Myself But I Can't See You, there are a variety of concepts, colors, sounds, sensations and mediums. Each of the artists has chosen to pursue her own concept, and in turn have not unified in a collective, yet produced a cohesive and meaningful show. As artists, it is our natural consciousness to have an idea that makes sense as an individual thought, yet when explained or paired with other concepts, can be overwhelmingly lost. Can we coexist as artists with diverse ideas?