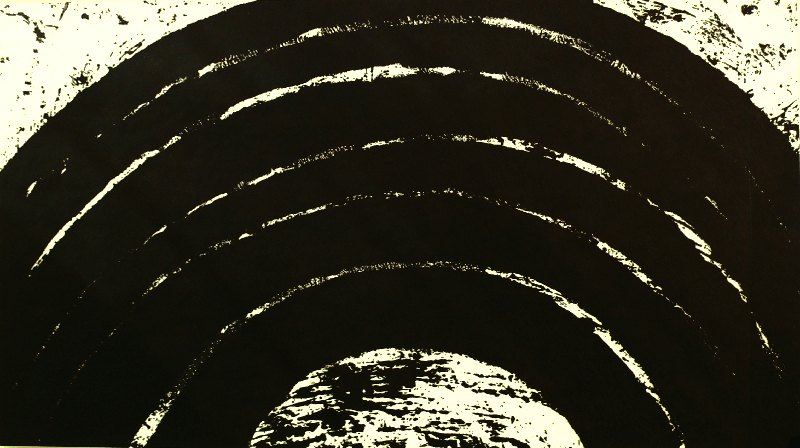 Paths and Edges:
Celebrating the Five-Year Anniversary of the Escalette Collection
John Baldessari
Edith Baumann
Mary Corse
Sam Francis
Frank Gehry
Betty Gold
Anne Hamilton
Al Held
Roger Herman
William Kentridge
Soo Kim
Roy Lichtenstein
Bruce Nauman
Michael Reafsnyder
Ed Ruscha
Richard Serra
July 20 – September 18, 2015

Reception and Catalog Release Sunday, September 13, 2015, from 4PM- 6PM

Opening hours: M-F 12:00pm - 5:00pm;

Sat 11:00am - 4:00pm
­DEAR VISITORS, PLEASE NOTE:
The Gallery will remain closed for the Labor Day Weekend from Saturday, September 5, 2015 – Monday, September 7, 2015.
We will be back on our regular schedule as of Tuesday, September 8, 2015.
The Guggenheim Gallery in conjunction with Chapman University's Escalatte Collection is pleased to announce Paths and Edges: Celebrating the Five-Year Anniversary of the Escalette Collection. Please join us for the reception and catalog release on Sunday, September 13, 2015 from 4PM-6PM.
The Escalette Permanent Collection of Art was officially dedicated on May 4, 2010.  Thanks to the vision and generosity of Ross and Phyllis Escalette, Chapman University's growing collection of contemporary and modern art was endowed with funds to grow, exhibit, and care for this prized resource on campus. This exhibition features a selection of key works their endowment has supported, and celebrates the Escalette's dedication to supporting emerging artists as well as established figures in the contemporary art world.