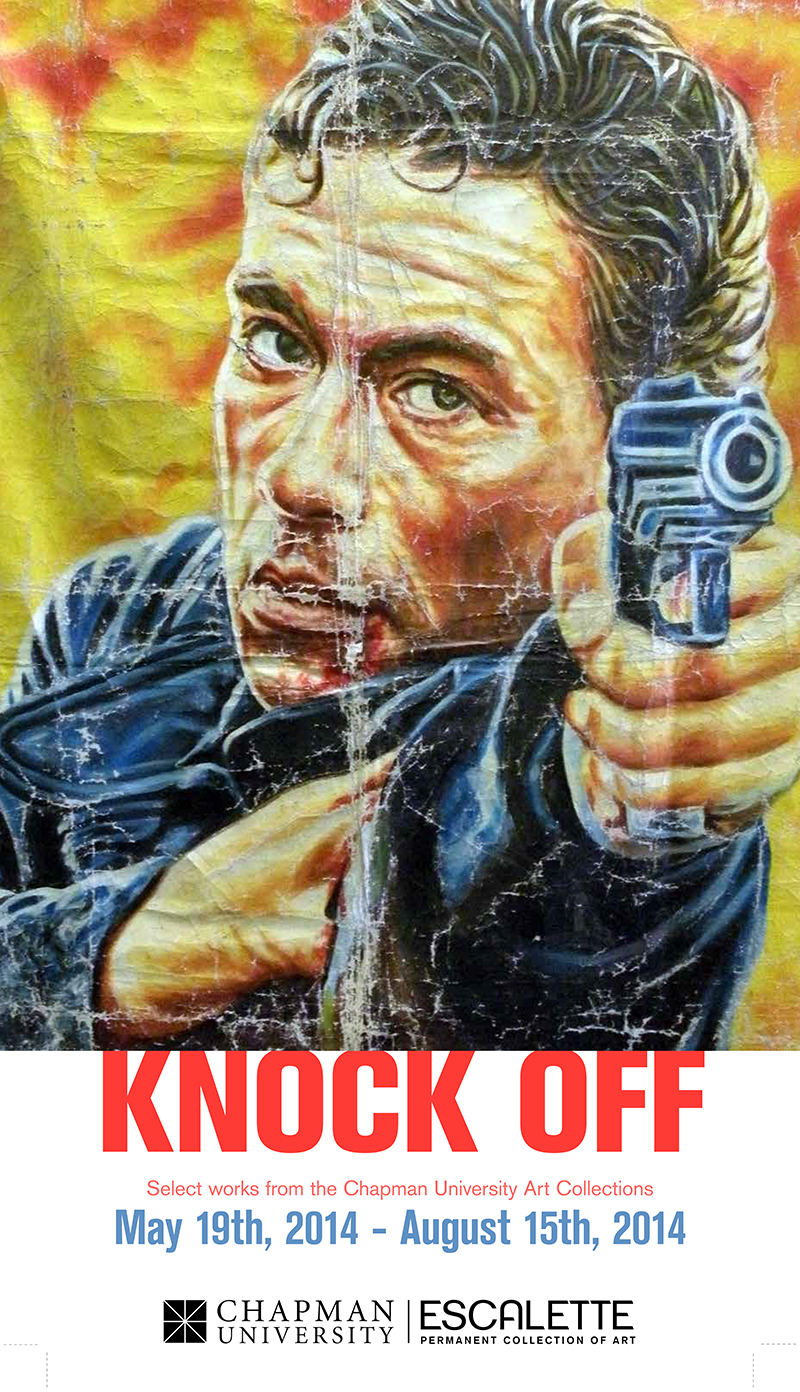 KNOCK OFF - Hand-Painted Movie Posters from Ghana
May 19, 2014 – August 15, 2014
Please note our summer hours:
Monday – Friday from 10:00AM-4:00PM
The Guggenheim Gallery at Chapman University, in conjunction with Chapman University's Escalette Permanent Collection of Art, presents Knock Off: Hand-Painted Movie Posters from Ghana.
The exhibition features selected works from Chapman's collection of original Ghanaian movie posters.
Painted by a small group of artists in the coastal region of Ghana, the posters were made to advertise Hollywood, Hong Kong, and Bollywood films brought to Ghana for screenings in community theatres and video clubs.  The artists often learned their craft through apprenticeships with local painters, although a few are self-taught.  Some painters directly referenced the film's official poster, but as their works became more in-demand during the late 1980s – 1990s, the artists would create entirely original posters with little prior knowledge about the film other than it's title.
The movies themselves were almost always B-movies or summer blockbusters: action, martial arts, horror, comedy, sci-fi, and adventure were the dominant cultural imports.  The posters on view in this exhibition might well be even more entertaining than the movies they advertise.
This exhibit is made possible through gifts from Jay and Helen Lavely and Mace Neufield, respectively.
Curated by Natalie Lawler (Assistant Collections Registrar and Preparator) and Marcus Herse (Guggenheim Gallery Coordinator)
Curatorial Assistants: Tayler Bonfert, Hannah Brockway, Casey Wyman