LICK IT INTO SHAPE
Friending the Ephemeral
-
Brandon Andrew
Young Chung
Public Fiction
Samara Golden
Alex Jasch
Cyril Kuhn
Davida Nemeroff
Paul Pescador
-
Guggenheim Gallery at Chapman University is pleased to announce LICK IT INTO SHAPE – Friending the Ephemeral. The exhibition will be on view from August 20  through September 20, 2012. Please join us for the artist reception on Wednesday September 5, from 5pm – 9pm.
Lick It into Shape is about shifting concepts on how ideas manifest. About the question as to how presentation shapes the presented. An impulse that finds a realization in many forms. The work that is open ended to the extent that it seems unfinished.  "We are wanderers between the worlds and all we create are in-between stadiums"°. It's about the tension that arises between the possibilities of a situation and the need to put it into shape. The moment when a piece that was completed lives again and demands a new manifestation. Memory, archive and aspiration.*
We are time-bound beings. Because everything flows and withdraws from our grasp, we create images that are supposed to last, to carry us through time and anchor us. But the image and the artwork as a stationary, fixed manifestation have conceptually served their time more than half a century ago. The ephemeral in art has been explored since the 1960s and today we deal with the background radiation of the radical work of Dieter Roth, Bas Jan Ader, Felix Gonzales Torres and the like.
The exhibition gathers a group of artists (all but one) living and working in Los Angeles, whose endeavors present a broad spectrum on the notions of the fleeting and the elapsing. The focus is put on this aspect of their production in a selection of works, some of which are  created specifically for the show. While feeling obliged to the idea of radicalism and pushing the boundaries of their work, today there is no need to strike a blow for the elusive. The inclusion of ephemeral concepts by the artists in Lick it into Shape is casual, part of the repertoire, and applied distinctively in each approach.
Brandon Andrew
Born 1982 in San Diego and raised in Los Angeles, Brandon Andrew fled to the east coast where he received his BFA from School of the Museum of Fine Arts before returning home.  He has had solo exhibitions at the New International Cultural Centre in Antwerp and Revolve Project Space in Los Angeles.  He also engages the community with his public installations around Los Angeles.  In addition, Andrew's work has been shown in group exhibitions at Luis De Jesus Gallery (LA), AIS Editions (LA), Family Business (NY), and M_HKA Contemporary Art Museum (Belgium).
Andrew's works operate as performative gestures intended to conflate acts of mourning and celebration.  By conflating these binaries he hopes to complicate and expose the vulnerability of our understanding of the temporary.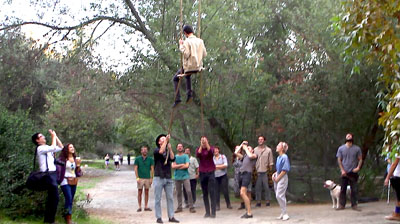 Young Chung
is an artist, independent curator, and exhibition coordinator at Commonwealth & Council, an artist-run space situated in Koreatown. Chung received his MFA from the School of the Art Institute of Chicago and BA from University of California, Irvine.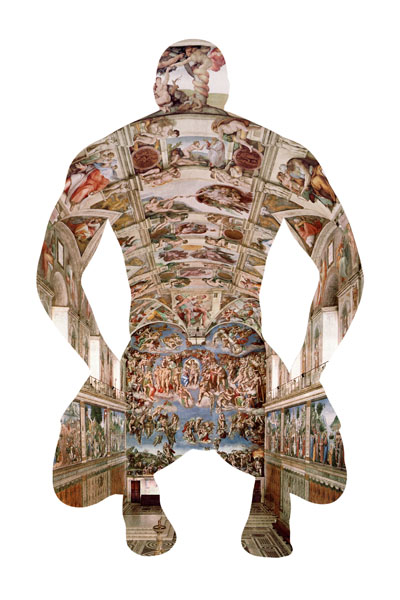 PUBLIC FICTION
takes form in print and space. The physical space, a storefront in Highland Park, gives a site to experiment with installations, performances and shows on a changing topic. The publication of the same name combines ephemera from these experiments with things that happened outside and around LA on the same subject. Each series is 3 months long. PUBLIC FICTION is run by Lauren Mackler.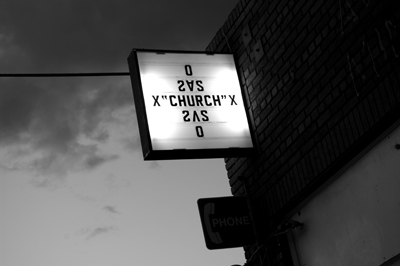 Samara Golden
Samara Golden was born in Ann Arbor, Michigan in 1973. She received a MFA from Columbia University, New York in 2009. Golden has exhibited her work in the US and abroad including solo projects at Frieze, New York; Night Gallery, Los Angeles; WorkSpace, Los Angeles; and Ferenbalm-Gurbrü Station, Karlsruhe, Germany. Her work has been included in exhibitions at Sculpture Center, New York; ACME, Los Angeles; CANADA, New York; Derek Eller, New York; Galerie Michael Janssen, Berlin; Renwick, New York; and LAX-Art, Los Angeles. Golden's work has been written about in Flash Art, Rhizome, NY Magazine, The LA weekly, Art Forum, and The New York Times. Her previous feature film collaboration with artists Reynold Reynolds and Patrick Jolley screened at Sundance in 2005. Golden is currently based out of Los Angeles, and was recently a visiting lecturer at the University of California San Diego, the University of California Riverside, and the Armory in Los Angeles.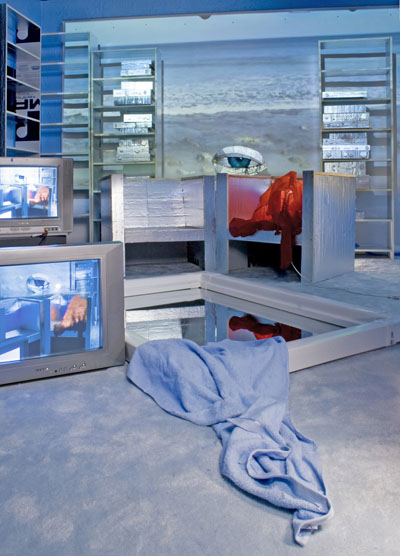 Alex Jasch
Born 1971 in Duisburg, Germany, Alex went to study art at the Kunstakademie in Düsseldorf, where he lives and works. He has had recent solo exhibitions at Liste 08, Basel, Switzerland with Linn Lühn Galerie, Cologne and with Galeria Heinrich Ehrhardt, Madrid, Spain.
His work addresses transitions: Objects of everyday use become imprints of human life and attitudes – rather carelessly assumed -  become evidence of a "human state of consciousness".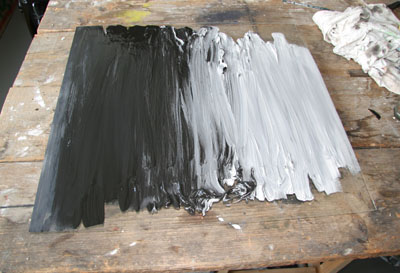 Cyril Kuhn
Born in Zurich in 1970, Cyril Kuhn studied law, worked as a bouncer,roofer and servant and received a MFA in Film and Video from CalArts in 2001.
As a member of the artist-run cooperative c-level from 2001-2004, Kuhn organized events and produced several video shorts. In 2004, his collaborative video installation JOYCE with Ron Athey was realized at Kampnagel theatre, Hamburg and toured throughout England and Scotland .
Since 2005 Kuhn turned to painting like the Swiss painters, his mother Rosina Kuhn and his grandfather Adolf Funk.  His grandmother is the formidable textile artist Lissy Funk.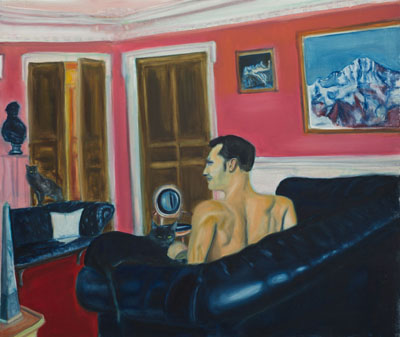 Davida Nemeroff
is a Canadian artist working in Los Angeles California. She holds a BFA in Photographic Studies from Ryerson University (2004) and a MFA in Visual Arts from Columbia University (2009.) Nemeroff's work is an ongoing investigation of the frame. Her work has been exhibited in Canada, The United States, Germany and South Korea.
She is the director of the nocturnal platform Night Gallery in Los Angeles.
Davida Nemeroff is represented by Annie Wharton los Angeles in the U.S. and by Katharine Mulherin Contemporary Art Projects in Canada.
Paul Pescador
Paul Pescador is a Los Angeles based artist, art organizer, and filmmaker. His interest in small-scale actions and gestures manifests in the form of photographic objects, performance events, and curated exhibitions. He has had solo projects at ForYourArt (June 2012), Human Resources (May 2011), and Outpost for Contemporary Art (March 2010). He recently obtained his MFA in Studio Art from the University of California, Irvine in June 2012.
Curated by Marcus Herse
* Excerpt from the invitation to the artists to participate in Lick it into Shape
° Christian Jendreiko in a publication on Juergen Staack and Tobias Hantmann